Tackling
Violence
against Women
and Girls
Free Training for Canterbury Businesses to help tackle Violence Against Women and Girls
As part of Canterbury Safer Streets funding provided by the Home Office, East Kent Rape Crisis Centre (EKRCC) and Rising Sun, two specialist Violence Against Women and Girls (VAWG) organisations, have teamed up to offer free training to businesses in Canterbury City Centre to help them feel empowered to respond to incidents of violence against women and girls, to support survivors, and make Canterbury a safer place to be.
If your business is part of Canterbury's daytime economy, you can attend our free drop-in and virtual training sessions to learn about VAWG; what it may look like, its impact, the specialist services available in our city and strategies for you to support your staff and customers.
The free training will upskill Canterbury employers and staff to:
Through education, EKRCC and Rising Sun will encourage a zero-tolerance approach to VAWG, increase awareness of specialist support locally and therefore improve the feeling of safety for women and girls in Canterbury in both the daytime and night time economy.
If a member of your staff witnessed sexual harassment or inappropriate behaviour, would they know what to do?
Our free training will aim to empower Canterbury businesses and their employees to feel confident to challenge these behaviours when safe to do so, through gaining an understanding of bystander intervention techniques for example.
Would you know if a member of your staff is experiencing domestic abuse? 
Perhaps one of your regular clients discloses an incident of sexual violence, do you know how to advise them?
These drop-in and virtual training sessions will help businesses and their employees to understand what domestic abuse is and be able to recognise the signs. They'll learn how to speak sensitively with colleagues or customers who disclose experiences to them and gain the confidence to signpost them to specialist services within Canterbury who can offer invaluable support.
For more information about these free-training sessions, please contact: training@ekrcc.org.uk
The free specialist training will be delivered in a mixture of in person structured training sessions, more informal drop in sessions, and also online virtual training. Tickets for the sessions can be booked via Eventbrite.
Free training by Rising Sun & EKRCC will aim to empower Canterbury businesses & their employees to feel confident to challenge VAWG, and signpost those affected.

Rising Sun Domestic Violence and Abuse Service
Rising Sun began as a small refuge in the 70's and has since grown to a team of over 50. We help domestic abuse survivors and their families who have been affected by domestic abuse. We support our users through every step of removing abuse from their lives and improving their safety, so that they can recover and move on from the life shattering impact of trauma.
This work includes one to one outreach support, counselling, mentoring and a range of therapeutic group programmes for adults, children and young people across Canterbury and East Kent.
Our vision is of a world in which women and children live free from actual or threatened domestic abuse and all forms of violence.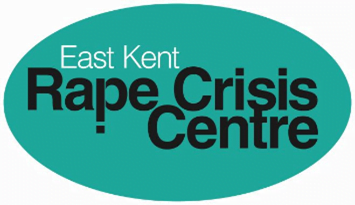 East Kent Rape Crisis Centre
EKRCC first began as East Kent Rape Line in 1981, offering helpline support to survivors of sexual violence in East Kent. We have since grown significantly and although our helpline still runs today, we are now also able to offer practical and emotional support in the form of counselling, therapeutic crisis interventions and support through the criminal justice system.
Our ethos remains the same, to provide immediate, empathic and helpful support to anyone impacted by sexual violence at any time in their life.
Our ultimate goal is to create a community where women and girls are free from all forms of sexual violence.
1 in 4 women will experience domestic abuse in their lifetime
Rising Sun Domestic Violence and Abuse Service
of women have experienced unwanted sexual harassment in public places.
of women said that someone intervened.
said that they wished someone had helped them,
(Government Equalities Office, 2020 Sexual Harassment Survey)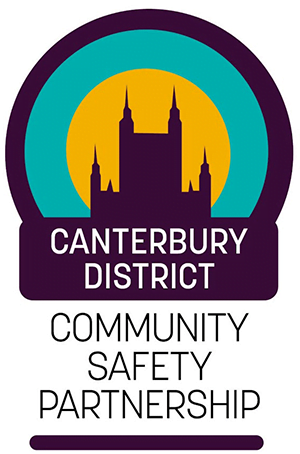 Canterbury Community Safety Partnership
The Canterbury Community Safety Partnership brings together a wide range of agencies who work together to keep crime low, prevent anti-social behaviour and ensure the district is a safe place for residents, businesses and visitors.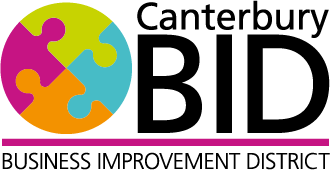 Zero Tolerance is a completely FREE accreditation scheme designed for licensed venues in Canterbury City Centre to show they are trained to recognise and tackle sexual harassment and discrimination aimed at both customers and staff. The programme has also been recently revised to include broader elements of equality, diversity and inclusion and to respond to potential spiking incidents.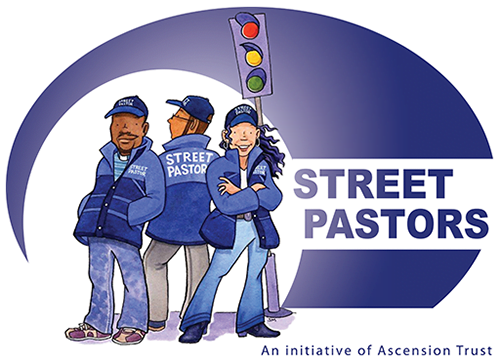 In 'valuing and honouring the community' the Street Pastors are there to help those that are vulnerable, or likely to become vulnerable and in need of help. They take the time to sit and listen, care and help anyone that needs assistance without being judgemental nor discriminatory.
A visible presence to improve the feeling of safety around local streets and towns. Providing support to victims of domestic abuse and investigation of crimes and behaviours associated with VAWG.