Listening, caring for
and helping
anyone who
needs it
Canterbury Street Pastors
Street Pastors originally started back in 2003 in London. The Street Pastor Movement is a Christian based charity that embraces a range of denominations for the betterment of the community.
We follow five core values: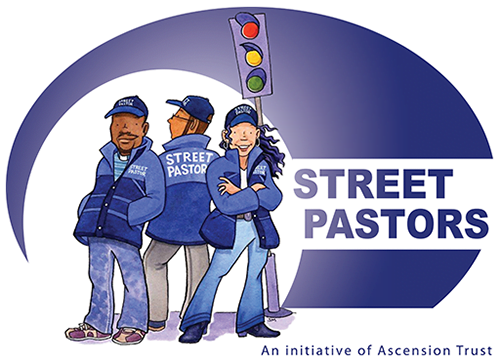 Canterbury Street Pastors are a team of eleven churches across the district. We have been involved in the community for just over eleven years and are a part of a wider family of around 270 teams in the UK and internationally. On Saturday evenings, we patrol in teams of four people and have many years of experience within each team.
As Street Pastors, we are on the streets of Canterbury on a Saturday night from 9pm until 2-3am on a Sunday morning, to support those using the Night Time Economy (NTE).
In 'valuing and honouring the community,' we are there to help those who are vulnerable or in need of our help. We take the time to sit and listen, care for and help anyone who needs us, without being judgemental or discriminatory.
Each week there is something different, whether it's talking to vulnerable and lonely people or those struggling with faith or relationship problems. Sometimes, it's as simple as supporting those who have missed their last bus or train home; or listening to people who are facing a host of challenging personal circumstances. We believe that it is through these interactions of caring and listening to people that we can bring hope and light into their lives.
Street Patrols and Practical Assistance
We hand out flip-flops and water on every patrol to those who need it, bring a calming presence to heated situations and act as guardians to young people who have become vulnerable while on a night out in the city. Saying 'hello' to people in the early hours of the morning and handing them a lolly or a bottle of water is all part of what we do on our patrols. To be in a position to give guidance, practical assistance and offer help when it is needed, is a very valuable and fulfilling part of our work.
All our volunteers go through a structured training programme before going onto the streets. We train our volunteers in various topics including: knowing their community, police relations, drugs and alcohol awareness, providing first aid and how to share the Good News. We are very grateful for the volunteers who come forward for training and value their commitment to their community. Many volunteers find their experience as a street pastor deepens not only their faith and sense of discipleship, but also their understanding of how to value others needs over their own.
Canterbury Street Pastors has become an integral part of the night time economy through working in partnership with Canterbury City Council, Kent Police, Canterbury Bid and other community organisations. It has been a privilege to serve the local community in this way and to help keep people safe on a Saturday night.
We are also part of the Community Safety Partnership in the city, as well as the Purple Flag Scheme. To raise awareness of our work, we attend fresher's fayres and community hubs in the city in order to support the Students' Unions and Kent Police with the various public safety messages aimed at keeping people safe at night.
Canterbury Street Pastors aim to support the government's initiative 'Violence Against Women and Girls' (VAWG) by working to increase our physical presence on the streets. We are seeking new volunteers to boost our patrol numbers and therefore offer a greater presence on the streets of Canterbury.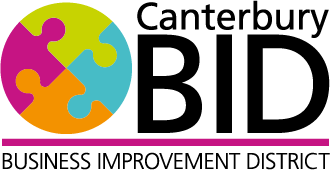 Canterbury BID provides guidance for refuge points or safe havens in the city, which offer a place of safety and temporary shelter to members of the public who might find themselves feeling unsafe while out at night. The Zero Tolerance Project, designed for licensed venues in Canterbury City Centre is another of Canterbury BID's initiatives which is supported by Street Pastors. This project aims to train those working in bars to recognise the signs of sexual harassment or discrimination and to know how to act accordingly.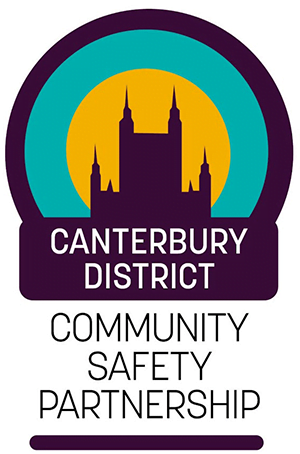 Canterbury Community Safety Partnership
The Canterbury Community Safety Partnership brings together a wide range of agencies who work together to keep crime low and to prevent anti-social behaviour. The partnership also supports the VAWG initiative and ensures the district is a safe place for residents, businesses and visitors.
Canterbury Street Pastors work closely with Kent Police to support them in areas of concern in the city at night. We also aim to help with any issues raised that can be signposted to other relevant community organisations.