Assisting customers
in identifying accredited well-run
pubs, bars, clubs
and other businesses that serve alcohol
The Canterbury Best Bar None scheme is supported by Safer Streets funding from the Home Office, launched in October 2022 to assist customers in identifying accredited well-run pubs, bars, clubs and other businesses that serve alcohol. This scheme is governed by
Kent Police
,
Canterbury Business Improvement District (BID)
and
Canterbury Community Safety Partnership
and this committee is supported by a wider partnership of businesses, statutory agencies, charities and the drinks and hospitality industries.
Helping businesses provide a warm and safe welcome
The accreditation assesses against four themes:
Assesses security measures and steps taken to reduce noise, litter and other effects the business may have.
Considers how staff are supported by the business to perform their role, develop and grow, and to protect their wellbeing.
Customer safety and welfare
Reviews how well the venue takes care of its customers including preventing alcohol being sold to those under 18.
Customer service and community
Recognises that businesses work hard to provide a warm welcome to their customers and the communities they are part of.

Zero tolerance
Zero Tolerance has been running for 5 years and is recognised locally as the industry standardFree train-the-trainer training to the management of licensed premises to combat issues such as Violence Against Women and Girls (VAWG) and drink spiking.

Managers cascade this training down to their staff as part of their induction.

It includes already recognised initiatives such as Ask for Angela amongst others. The scheme was originally funded by the Kent Police and Crime Commissioner and is now managed by Canterbury BID.

The BBN Canterbury Project Board won the national award for the Best New Starter for Zero Tolerance Training at the House of Lords on 28 February 2023.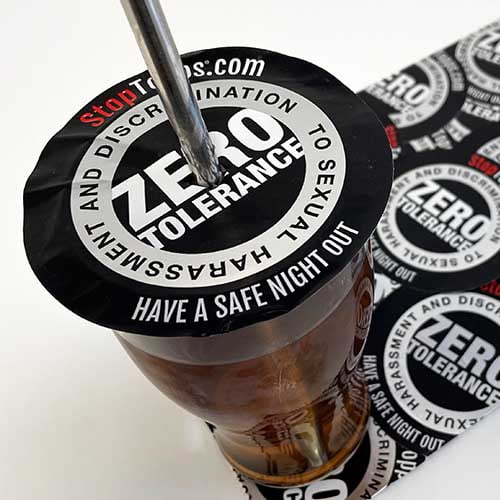 Drink spiking
The feeling of being spiked can be scary and leave you feeling vulnerable. Spiking's can happen in three different ways; Drugs added to a drink, Drugs being injected and additional alcohol being added to drinks.

Drink spiking is addressed at accredited venues with drink testing strips and glass toppers to increase safety, along with staff training on how to support you. Should you believe that you or a friend have been spiked, inform a member of staff as soon as possible and they will take care of you. This will involve seeking medical care if required, informing the police and testing drinks. The important thing to remember is that spiking's are rare, but look out for each other, don't leave drinks unattended and if you think you need help, ask.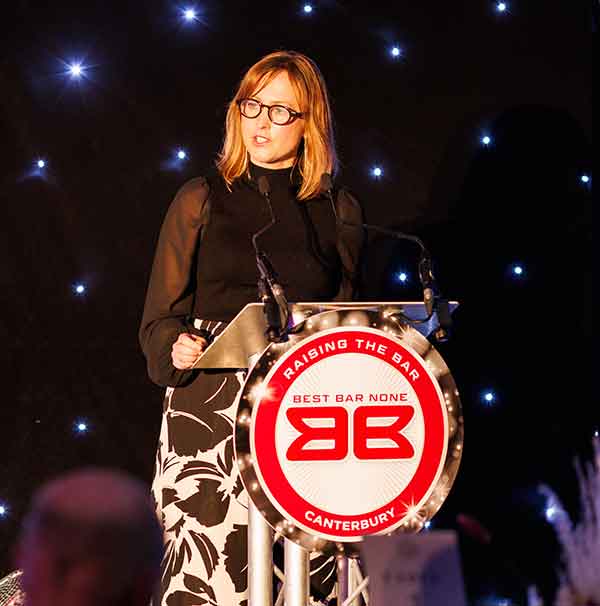 Accredited venue awards
Accredited businesses received an invitation to the annual award ceremony. The 2022/23 ceremony was held on 15 March 2023 at Kent County Cricket Club. In addition to awards issued to licensed premises, they will be able to nominate their staff for special recognition for maintaining Canterbury as a safe place to live, work, socialise and visit. Accredited venues will display the following sticker with relevant date. An accreditation will last 12 months.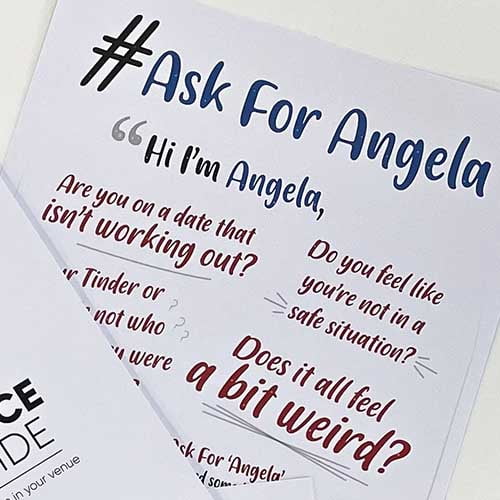 Ask for Angela
A Best Bar None venue will have trained staff to assist you if you ever feel uncomfortable in a situation within their premises. Just approach any member of staff and "Ask for Angela". This is a code word to alert staff that you need support, and they will take care of you. Venues will display posters like the one below.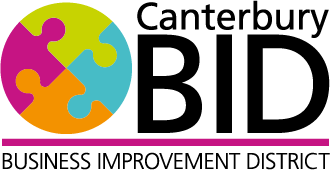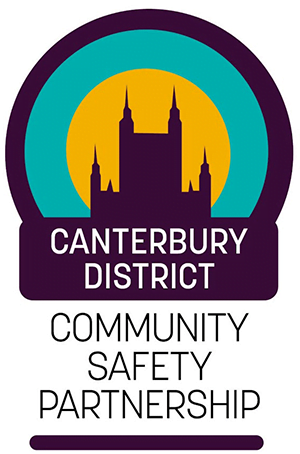 The Canterbury Community Safety Partnership brings together a wide range of agencies who work together to keep crime low, prevent anti-social behaviour and ensure the district is a safe place for residents, businesses and visitors.
Zero Tolerance is a completely FREE accreditation scheme designed for licensed venues in Canterbury City Centre to show they are trained to recognise and tackle sexual harassment and discrimination aimed at both customers and staff. The programme has also been recently revised to include broader elements of equality, diversity and inclusion and to respond to potential spiking incidents.
Additional police operations provide a visible presence to improve the feeling of safety around local streets and towns.